Experienced
Every home owner wants to know that the contractor they're hiring can produce results they want. Here at Nautica Construction, we have over 20 years of experience in the remodelling and renovating industry. Trust in us and see our previous work samples for yourself that we'll be able to handle any job!
Dependable
We take our job seriously, and we pride ourselves on being a dependable contractor to all of our clients. By making sure to stay on time and on budget, we do our best to keep our clients satisfied at all times, No Stress and No Worries!
Caring
When Nautica Construction comes to your home, we take care of it like it was our own. Your vision becomes our vision. We listen to our clients to make sure that every part of your remodelling, New Construction or Renovation is done how you exactly want it. If we run into an unexpected problem, we will find innovative answers to solve it.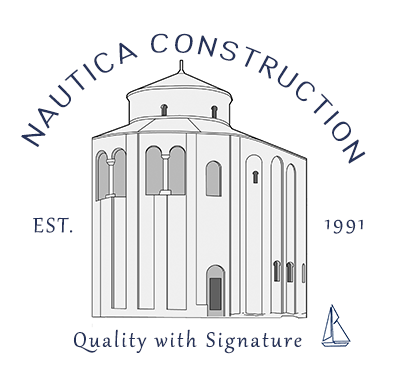 Our Accomplishments
- 20+ Years of experience
- 100 + Bathrooms Remodeled
- 14+ Brand New Homes Constructed
- 42+ Kitchens Renovated
- Fully Licensed and Bonded
Nautica Construction Inc. has the experience that allows us the ability to provide our clients with the most efficient and
affordable solutions to their specific needs when renovating their home.
With experts in their field working along side with us, we guarantee a successful renovation or remodelling solution for your home.
Take a moment to browse our website, view our portfolio and see the before and after photos of great homes we've had the pleasure to work with.